The festive season is arguably the most magical time of the year: with all of the twinkling lights, merry making, and joyful cheer of the holidays, nothing comes close. It only makes sense that it's the same time of year one might want to binge-watch the
Harry Potter
™ movies for the umpteenth time.
While the stories alone might fill you with a sense of wonder, if you want to truly capture the essence of the Wizarding World, you can do so at Harry Potter: A Yule Ball Celebration in Houston, now officially open to the public!
Now open, Houston's Paraiso Maravilla at 5714 Fairdale Ln. has transformed into a magical space evocative of the Great Hall to host the elegant and enchanting Harry Potter: A Yule Ball Celebration.
Get your tickets now to the holiday-themed ball, where guests can honor the yuletide season and its endless festivities in a way only the Wizarding World knows how. For a few weeks only, you'll be able to dance, interact with hosts, enjoy delicious food and drinks, and maybe even do a little shopping at the enchanting Yule Ball Market, all while snapping pics at the many photo-ops! A Premium Package is also available!
To really get into the spirit of Harry Potter: A Yule Ball Celebration, visitors are encouraged to dress up in their best formal Wizarding World attire including: gowns, cloaks, and costumes, and to brandish their favorite wands for the ultimate experience – though, it isn't by any means mandatory!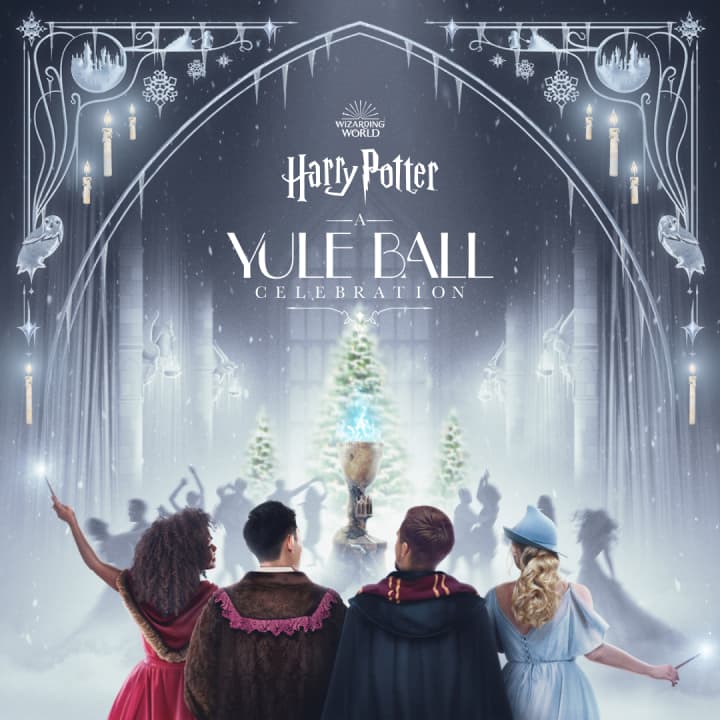 Harry Potter: A Yule Ball Celebration
---