Tickets are on sale to this Jurassic-themed exhibition that is stomping into Houston on March 10! Come face to face with life-sized moving replicas of dinosaurs and step back in time to the prehistoric age! The Dinos Alive exhibition will transport you back millions of years to an age where the largest animals to ever set foot on our planet existed. You will go on a fascinating journey where you get to meet and interact with massive, life-sized moving dinosaurs.
Visitors can see over 80 specimens of such as T-rex, Stegosaurus and Ankylosaurus, this exhibit promises to give you an out-of-this-world experience. In addition to moving replicas of dinosaurs, there are virtual ones too. There will be a unique virtual aquarium where you get to experience what it's like to be in the presence of some of the most magnificent sea giants!
General adult admission tickets start at $20.90 and all ages are welcome! There will be discounts for students, senior citizens (65+) and members of the military. All ages are welcome to the exhibition which runs for about 60 to 75 minutes. Snag your tickets to the exhibit which opens in October, stay tuned for more upcoming details.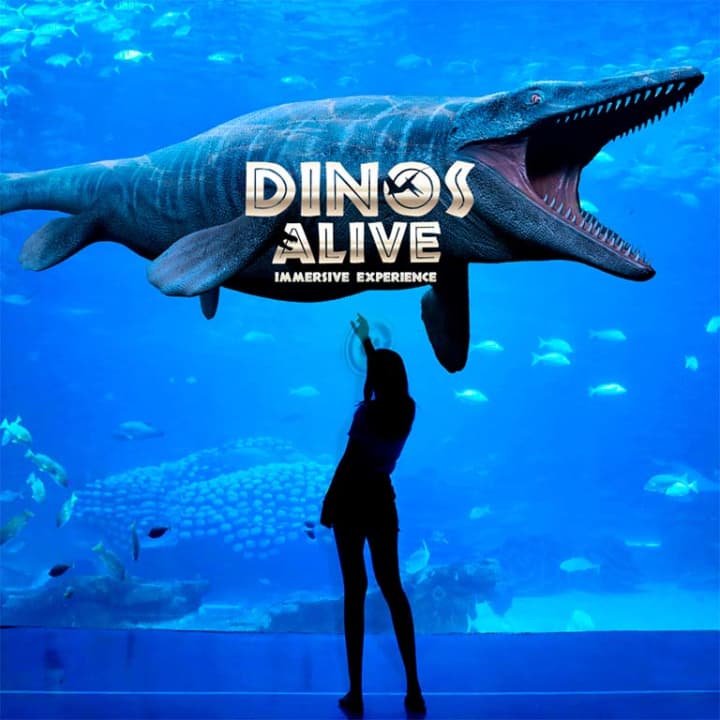 Dinos Alive: An Immersive Experience
---