Calm your mind and experience classical music in a new light with these sensational concerts in Houston. This concert series known simply as "Candlelight" invites everyone to relive the greatest works in an intimate atmosphere.
This December, the magical series is holding a special one-off concert series in which an extraordinary string quartet will perform the best themes in anime at the Lone Star Flight Museum.
As you step into the beautiful venue, you will be immersed in warm and delightful environments like no other. What makes this experience magical is the perfect blend of breathtaking architecture, the glow of hundreds of candles, and the soothing sound of a string quartet.
And after having enormous success around the world—in cities like Paris, Barcelona, Dallas, Austin, and New York—the experience has finally made it in Houston! Buy tickets for Houston Candlelight concerts here.
Fever's Candlelight series will be performing themes from your favorite anime, including soundtracks from Demon Slayer, Sailor Moon, Rock the Dragon, Digimon, Spirited Away, and more. See the full playlist here:
Digimon Theme + Butterfly from Digimon Adventure
Tokyo Ghoul – Unravel
Tank! – Cowboy Bepop
Yuri!!! On Ice – In Regards to Love – Eros
Rock the Dragon – Dragon Ball Z + Dragon Ball GT Theme
Detective Conan – Case Closed (Theme)
Sailor Moon – Moonlight Densetsu
Attack on Titan – Shinzou Wo Sasageyo
Fullmetal Alchemist: Brotherhood – Again
Naruto Natsuhiboshi
Demon Slayer – Gurenge
Music from Howl's Moving Castle
One Summer's Day from Spirited Away
Your Name – Sparkle
Pokemon Theme
The Candlelight series will take place twice on Wednesday, December 28, at the Lone Star Flight Museum at 11551 Aerospace Ave, with two 65 minute performances, at 7 pm or 9:15 pm.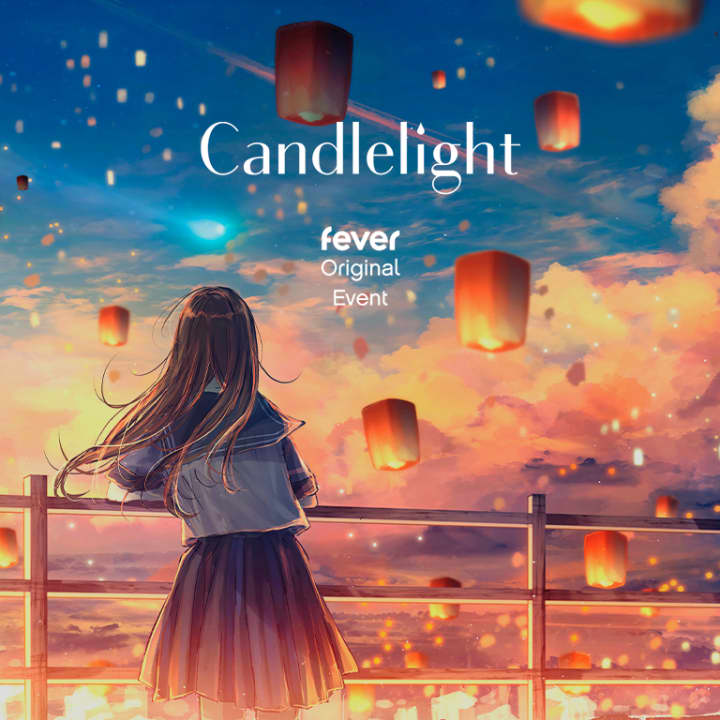 Candlelight: Favorite Anime Themes
---